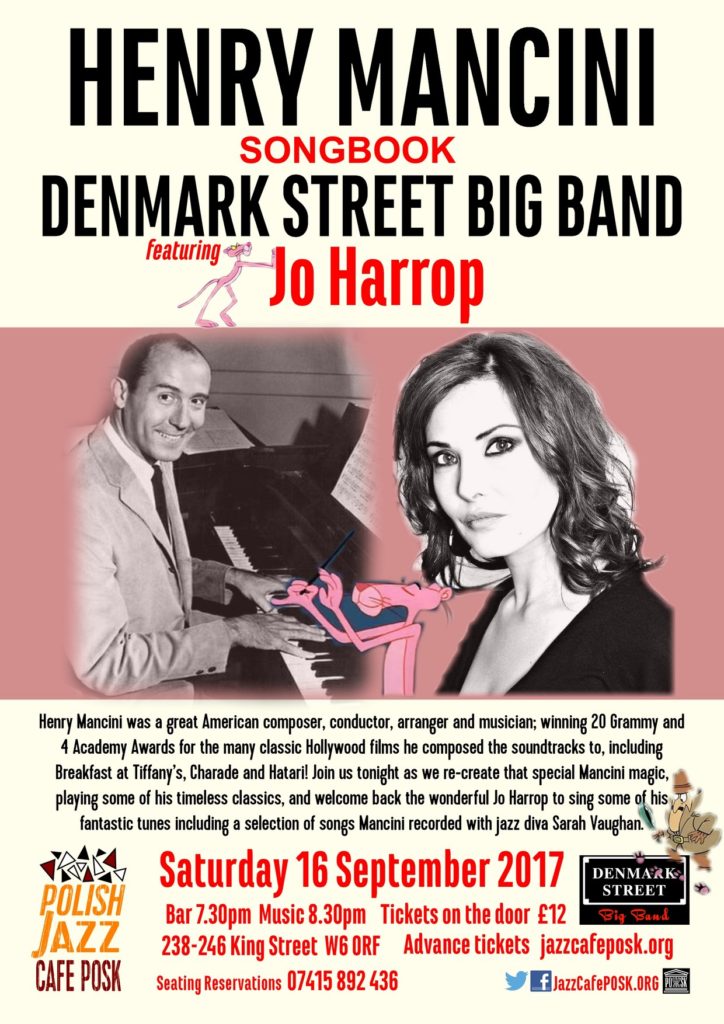 Henry Mancini Songbook, ft. Jo Harrop
Saturday 16th September 2017 at 7:30pm
Polish Jazz Cafe Posk, 238-246 King St, London W6 0RF
Henry Mancini was a great American composer, conductor, arranger and musician; winning 20 Grammy and 4 Academy Awards for the many classic Hollywood films he composed the sounds to, including Breakfast at Tiffany's, Charade and Hatari! Join us as we re-create that special Mancini magic, playing some of his timeless classics, and welcome back the wonderful Jo Harrop to sing some of his fantastic tunes including a selection of songs Mancini recorded with jazz diva Sarah Vaughan.

Bar opens at 7:30pm, music starts at 8:30pm.

Tickets available on the door at £12 or can be purchased in advance at jazzcafeposk.org/event/denmarkst16sept17.
Seating reservations: 07415 892 436.