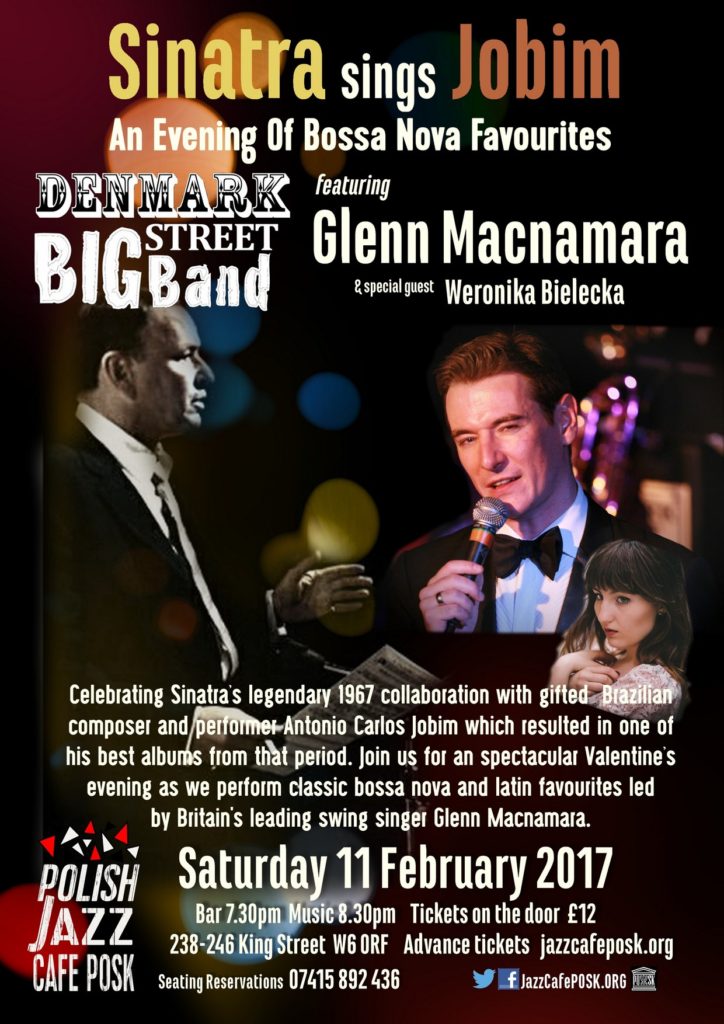 Sinatra sings Jobim - Evening of Bossa Nova Favourites
Saturday 11th February 2017 at 7:30pm
Polish Jazz Cafe Posk, 238-246 King Street, W6 0RF
Featuring Glenn Macnamara and special guest Weronika Bielecka.

Celebrating Sinatra's legendary 1967 collaboration with gifted Brazilian composter and performer Antonio Carlos Jobim which resulted in one of his best albums from that period. Join us for a spectacular Valentine's evening as we perform classic bossa nova and Latin favourites led by Britain's leading swing singer Glenn Macnamara.

Buy tickets online in advance at jazzcafeposk.org/event/denmark11feb17/.

Tickets also available on the door for £12.

Seating reservations - 07415 892 436.

Bar opens at 7:30pm and the music begins at 8:30pm.